About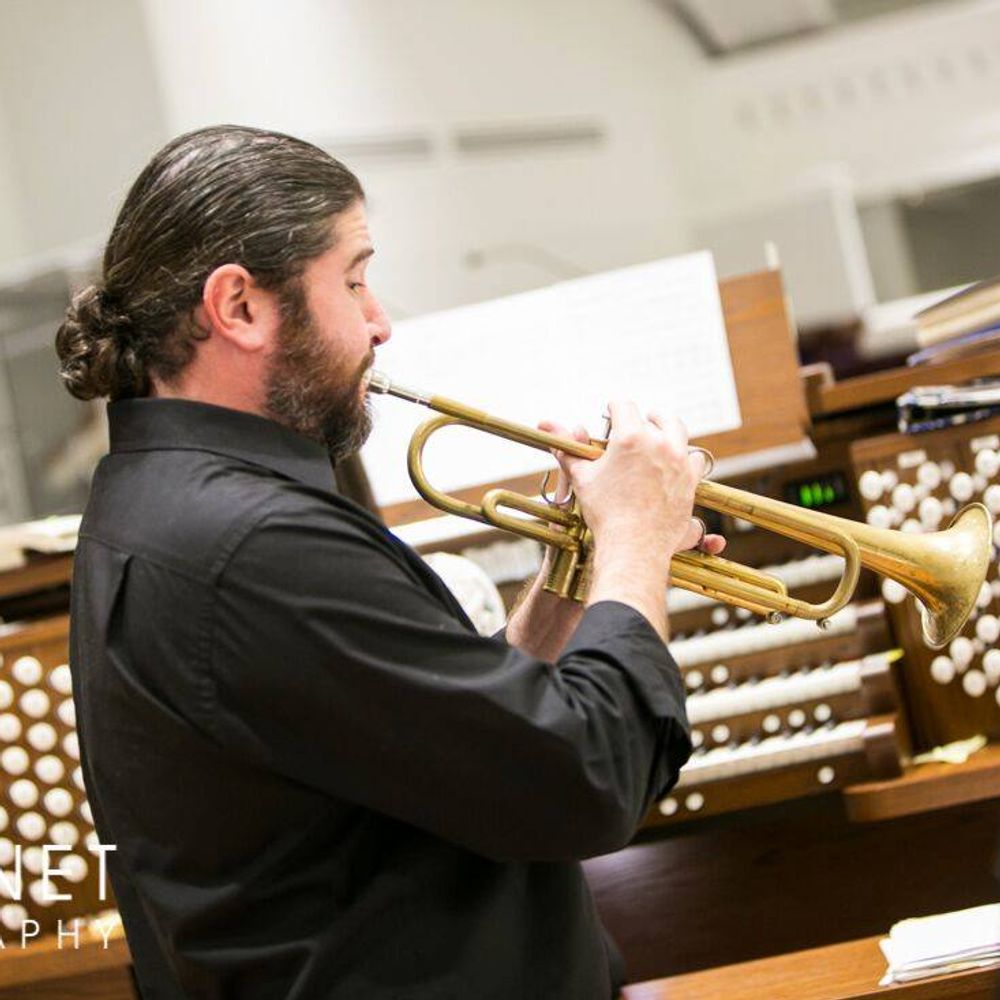 Chris Borin
"Keep on Keepin' on"
Chris began playing trumpet at the age of 13. He learned his basic trumpet skills from his father, a band director, tenor sax player, and avid Dexter Gordon fan.
After graduating high school, Chris joined the Army Bands working not only as a trumpet player, but also as a vocalist, keyboardist, and sound technician with the 62nd Army Band then transferring to the 8th Army Band in Seoul, Korea serving the entire Korean peninsula. After a four year tour, Chris left the military and began school at UNT. While pursuing a degree in Jazz Performance, Chris performed and recorded with the 2 O'Clock Lab Band, 3 O'Clock Lab Band, UNT Zebras, and the UNT Latin Jazz Ensemble and provided him with opportunities to travel, play and teach in South Korea, the Czech Republic, and Mexico.
Chris furthered his musical education earning a Masters Degree in Jazz Performance from the University of Texas at Arlington in 2012. He now holds a position as Adjunct Professor at Northlake College and maintains a private studio of online and local students.
A much sought after musician on a local and national level, Chris has played with The Tommy Dorsey Orchestra, The Dallas Jazz Orchestra, The Polyphonic Spree, Bobby Shew, Richie Cole, Delfeayo Marsalis, and Ana Popovic to name a few. Chris also maintains a personal home studio for film, television and music project work and his debut album Influenced is out now.